Description
Retro Gamebox Build in 20 Emulator With 10,000 Classic Games
Include PS1,PSP,Arcade,N64,NES,SNES etc..Like Mario,Street Fighter,Tekken,Metal Slug,Final Fantasy,Resident Evil & More.

Features:
-No Need Internet Just Plug & Play.
-HDMI Output
-Support Save/Load Game Funtion.
-Support Download Game & Provide Website Free Download.
-Up to 20 Gaming Emulator Console.


Q&A:
-Retro Gamebox 32GB
(included 10,000 classic games)

-Retro gamebox included what console?
Included: PS1,PSP,Arcade,Neo Geo,N64,NES,SNES,FC,GB,GBC,GBA,Game Gear,Sega Mega Drive,Sega Master System,Sega 32x,Atari 2600 & 7800, MSX,PC Engine,Game & Watch,Wonder Swan.

-What games are included in 10,000 games?
You can follow the gamelist below.
> http://bit.ly/ym-32gb-gamelist

What should i do if the game I want is not available?
More PS1/PSP game can using computer download to usb pendrive to play.
(we provide website free download)

-Retro gamebox have how many controller?
1 set Included 2 controller.
(you can select wired/wireless controller set)

-Can 4 player?
Can we have free USB HUB 1 to 4 USB PORT.
***You want buy extra 2 controller

-We no WIFI & internet can play?
Gamebox no need internet just plug & play.

-Gamebox can save game?
Yes all game can save/load any time.

-If I want to play other games, I need to reboot to select game?
No need just press Select + Start Go back to choose other games at any time.

1 Set Include:
*Retro Gamebox 32GB x1
(included 10,000+ games)
*Controller x2
(Can select wired / wireless controller)
*USB HUB x1 (up to 4 players)
*Power Adapter x1
*HDMI Cable x1
*Use Manual x1
*1 Year Warranty For Main Console
*1 Month Warranty For Accessories
Have any questions? please feel free to contact us.
Whatsapp: https://wa.me/60123338773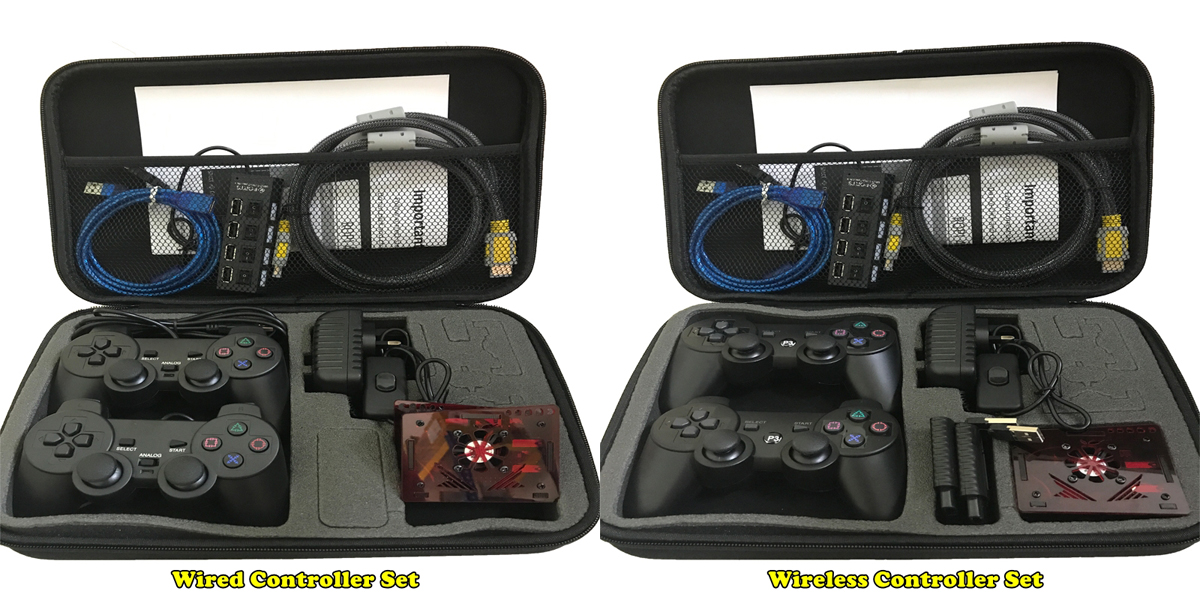 ---
Product Ratings

---
SHIPPING:
READY STOCK IN MALAYSIA
ORDER PROCESS WITHIN 24-48 WORKING HOURS
Peninsular Malaysia Receive in 3-9 days.
Sabah & Sarawak Receive in 7-14 days.
*Not included saturday,sunday & public holiday.
PAYMENT METHOD:
All transactions are made in Malaysian Ringgit (MYR)
iPay88 Payment Gateway is a secure online payment service and solution which allows you to pay through credit card, debit card and Internet Banking developed by https://www.ipay88.com
It is the same Online Payment Gateway System currently provided by many licensed Financial Institutions.
For that reason, customers can be certain of iPay88's security. iPay88 also complies with PCI Data Security Standard and Malaysia Payment System Act.